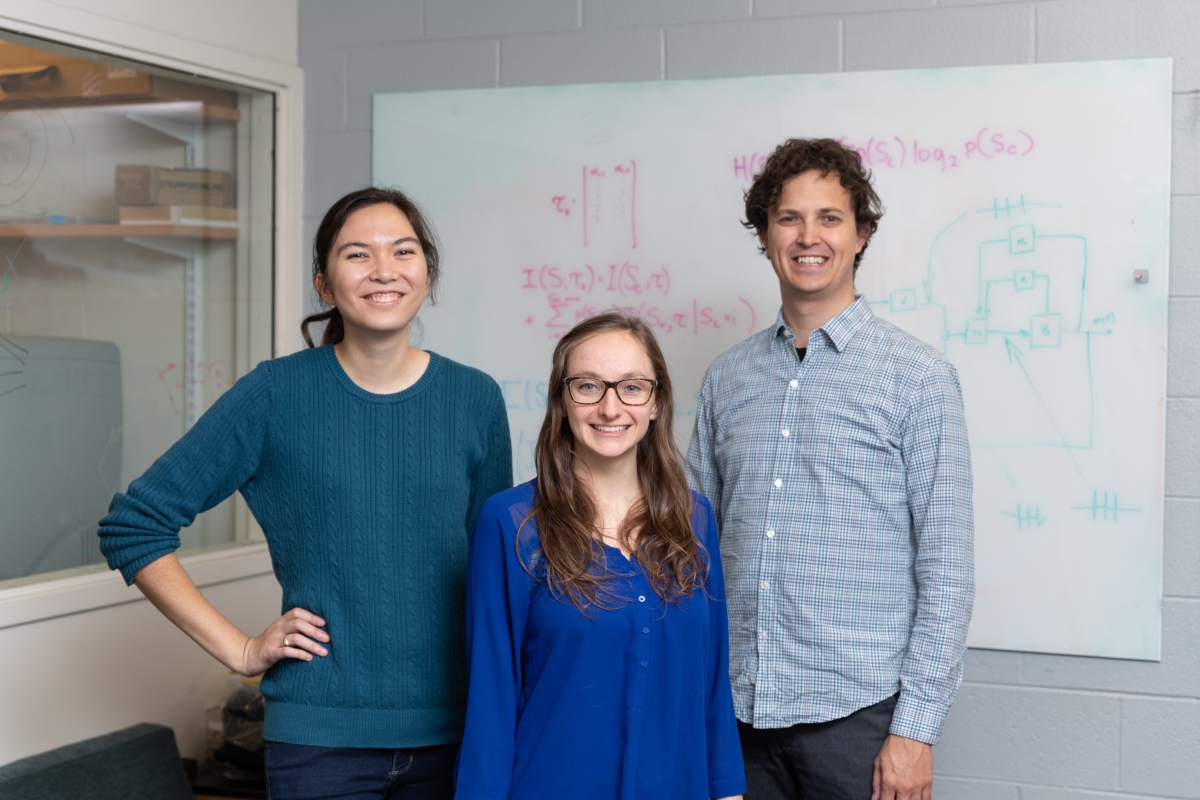 The graduate curriculum in the School of Physics provides the background and training needed to conduct and complete high quality, world-recognized research. Moreover, owing to the experiences we offer for supervised teaching of undergraduate laboratory courses, graduate students from diverse backgrounds develop into creative physicists who can function effectively in educational, industrial or government laboratory settings. Successful completion of the Ph.D. program in Physics requires (a) completion of course work, (b) participation in seminars and Special Problems, (c) acceptance into Ph.D. candidacy by passing a Comprehensive Exam (consisting of a written Thesis Proposal and an oral Proposal Exam), and (d) thesis research.
Interdisciplinary Programs
The School of Physics participates in the Interdiscplinary Ph.D. program in Quantative Biosciences that enables the discovery of scientific principles underlying the dynamics, structure, and function of living systems. Interested applicants with an undergraduate physics background should apply for the QBioS Ph.D. program but with Physics as the Home School.
The School of Physics participates as a home unit in the Interdisciplinary Ph.D. program in Computational Science and Engineering (CSE). The CSE Ph.D. program emphasizes the integration and application of principles from mathematics, science, engineering and computing to create computational models for solving important real-world problems. Students interested in performing physics research as part of the CSE Ph.D. program must have an appropriate undergraduate physics background. Interested applicants should apply to the CSE Ph.D. program and select Physics as their home unit.
The School of Physics collaborates with the MS Robotics program to produce industry-ready engineers and scientists with the theoretical knowledge and practical skills needed to meet the challenges of rapidly growing interdisciplinary technologies in designing and developing robotics and automation solutions. Physics students interested in this professional MS degree (which includes a summer internship at an industrial robotic partner and a two semester long capstone project) should apply to the MS Robotics program and select Physics as their home School.
Prospective Students
Follow the resources below for more information about the graduate program in the School of Physics and the application process. Feel free to browse through the research areas and faculty websites to learn more about the type and caliber of research conducted here.
Current Students
The following resources are available to current graduate students.