Soft Matter Lunch & Posters
Date
April 26, 2016 -

11:00am

to

2:00pm
Location
MoSE Building, 2nd Floor Atrium
Speaker
Content Images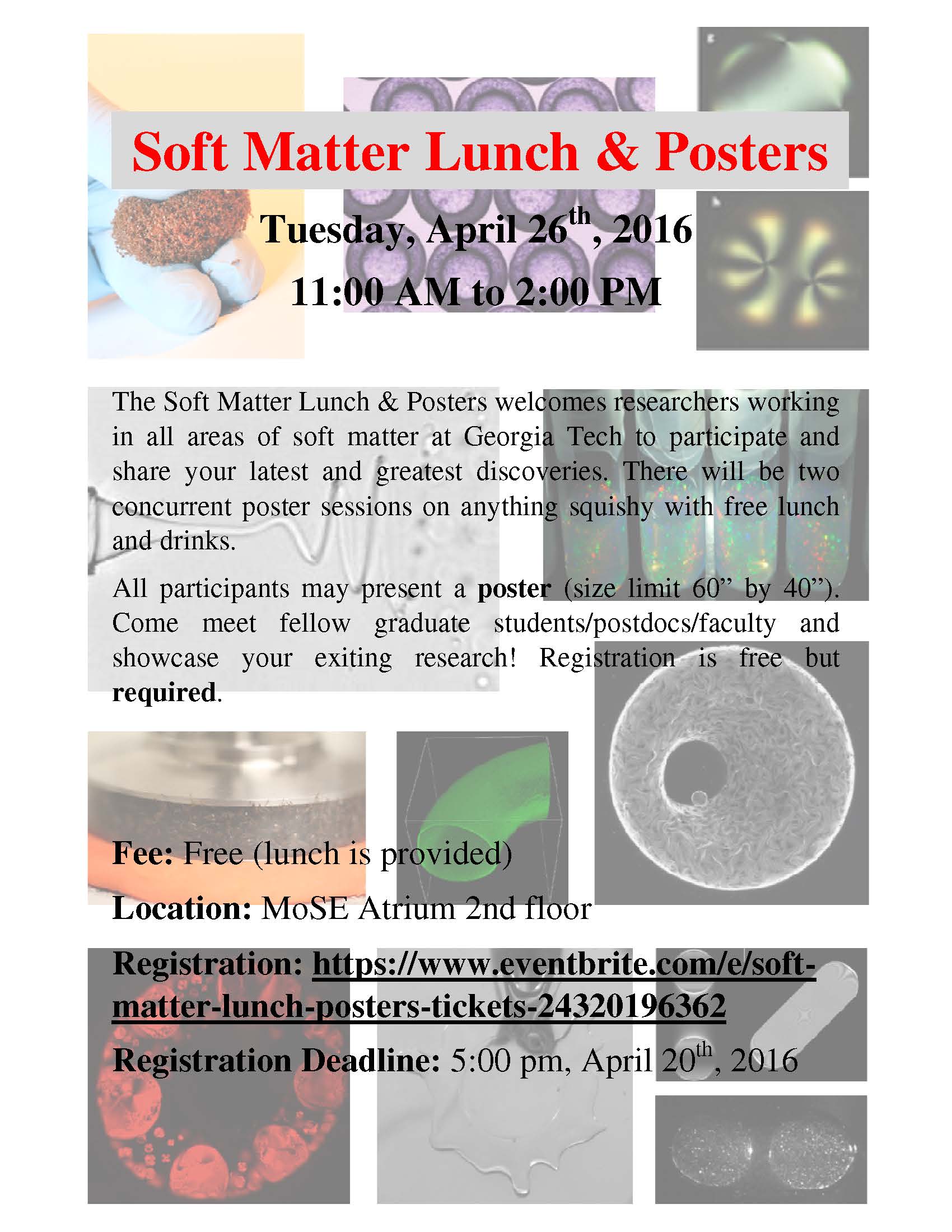 The Soft Matter Group in the School of Physics at Georgia Tech hosts Lunch & Posters event on April 26th from 11am to 2pm, on the MoSE building (second floor atrium), where students and post-docs can present posters related to their most recent and exciting soft matter research (see attached flyer). The purpose is to get all the soft matter related researchers together to share and discuss about their work. This is in turn connected with a recent proposal to the GT administration on the creation of a soft matter center. Please, encourage your students and post-docs to attend and present a poster. We also hope that the faculty will attend.
The poster session will be divided in two 1 hour and a half sessions, where people are expected to be around their poster in the hour and half assigned to them. Lunch will be provided during the event. Registration is free, but requiredby April 20th  
https://www.eventbrite.com/e/soft-matter-lunch-posters-tickets-24320196362 .  The event is aimed at everybody doing soft matter research in a broad sense.  So please, join us this day. It'll be great to meet and discuss.